This week Sam and Gareth talk about one of the Sy Fi channels latest film productions 'Lavalantulas' some news on the Fantastic 4 movie, some Star Wars gossip, news on the next batman lego game, the names of the first few episodes of Arrow series 3, the latest castings in the Peter Pan musical, and as always it wouldn't be an episode of Open all Powers without mentioning John Barrowman at least once!

warning- may contain spoilers and strong language!


Powered by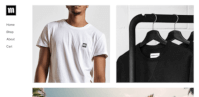 Create your own unique website with customizable templates.