Episode 44 of Open All Powers is here, and this week Jay Flash, The Dr and The DOF MOMAC are here to bring you your weekly dose of geek news and fandom. The Dr brings his thoughts to the table on the never ending flow if Ant Man promotion, Jay gives us his top 10 reveals at this yeas E3 gaming convention. The MOMAC shares some news on the future of cinematic universes, and the guys all pitch their most influential comic book as part of the on going saga that is The Crisis on Infinite Podcasts!! All this and much much more!!!

Warning - may contain spoilers, strong language and adult themes.


Powered by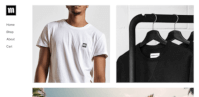 Create your own unique website with customizable templates.