Strap yourselves in guys, because it's another super extended episode of your favourite nerd podcast. This week Sam, Jay and the Goblin King and are joined by the lovely miss Disney magic herself, and Samantha joins us for a brief spell to share her thoughts along with everyone else on Jurassic World. The Goblin King drops some movie news, and Jay brings us up to speed on the upcoming Super Mario Maker video game. The guys drop debate on their favourite American comedy TV shows and drop another debate to the Nerd Podcast Mafia out there, as part of the crisis on infinite podcasts saga! All this and as always, much much more!

Warning May contain adult themes, strong language and spoilers.


Powered by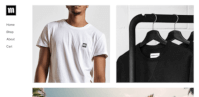 Create your own unique website with customizable templates.