Jay's bulletin, TV, and movie news, we smell what `The Rock has been cooking, new kits on the block, achievement unlocked game news and Dr Bass drops debate… it can only be Open All Powers! join Sam, Jay and the Dr, for all this and more

Warning - may contain spoilers and strong language

Open All Powers is sponsored by

www.virtuallythirty.com

- your guide to growing up!
Powered by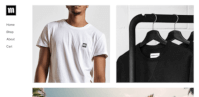 Create your own unique website with customizable templates.