This week to Open All Powers team look to the the new pilot episode of FOX's Gotham & what the future could have in store for Jim Gordon, Our resident Dr Bass Gareth chats about a very exciting event coming to Leeds college of art in a months time, things are truly more than meets the eye when Jay chats about the newest entry into the Angry Birds series "Angry Birds: Transformers" and as always much much more!

Warning - May contain spoilers, strong language and adult themes!


Powered by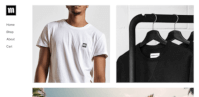 Create your own unique website with customizable templates.