This week to Open All Powers team are back to the 4 piece band of lego obsessed nerds, with the triumphant return of Nathan Walton! This week they talk about a Jedi lightsaber school in Cheltenham. Some more DLC packs on the new lego batman game, including the news that Open all Powers favourite John Barrowman will be a playable character as Malcolm Merlyn! A Ukrainian political party who use Darth Vader in their promo video. Jay's full review of the TMNT movie, Some things that are going to appear in the next series of Arrow, and as always much much more!

Warning - May contain spoilers, strong language and adult themes!


Powered by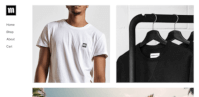 Create your own unique website with customizable templates.